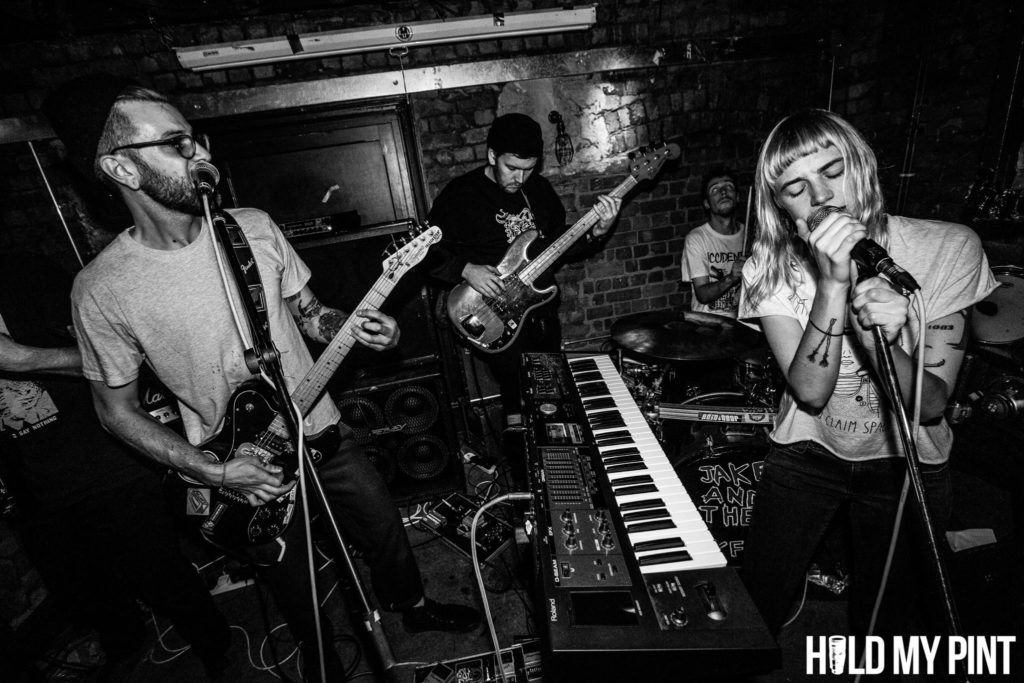 D.I.Y Dub-Punk and Ska from the north of England; Formed in a basement in 07; Autonomads have done hundreds of gigs across Europe and UK and made their home in the underground festival, squat and free party scene. We've slept on your floors.. played in fields, on sites, at demos, on trucks, in clubs, in houses and meadows, free parties, warehouses, pubs, under motorway bridges.. garden centres.. and pretty much anywhere where you'l us!
Heavily influenced by 90's free-party reggae, folk, anarcho-punk, good people, ideological ranting, more good people, more ideological ranting. Always Anarchist, absolute freedom to earth, beast and mind. Everything NOW!
10/10 Punx UK
9/10 Ox Fanzine (Germany)
**** Dying Scene (UK)

'A politically charged album that needs to be heard. Missing out on this would be sheer madness!' 8/10 Streetvoice UK

"The Autonomads deliver up an angry album railing against Cameron's Britain over a diverse soundtrack covering punk, ska, dub and folk.  Music for our times, says Nathan Brown.
'Intelligent, angry and funny at the same time.  The way I like my revolution.. And importantly for a band with a serious message they come across as vibrant and angry rather than dour and resigned to a miserable fate.  With a theme of poverty, what's happening with benefits and the removal of squatter's rights in Cameron's Britain, you could almost say this is a concept album. The most important concept of all is to fight back!What makes the Autonomads stand out from so many other crusty-ska-dub punk bands is the earnestness and anger.  You can tell they mean what they are singing about.  It's not a dream, it's their existence they are narrating….  "Advice on staying out of the grasp of the law, lamenting the destruction of working class communities, tales of squatting….the lyrics have a conversation-down-the-pub feel – real life reportage, tales of daily resistance, what you might call "realpolitik".  That and the fact they are talented musicians with a male/female vocal dynamic" – Louder Than War
"One Day This Will All Be Gone…Everything Now!" is the second full lengh LP by this Manchester squatter/punk possé. 12 brandnew DIY anarcho/dub/ska-PUNK songs about social housing, squatting and dealing with state opposed repression in our daily lifes – Picking up the beat where their previous LP "No Mans Land" left, the Autonomads haven't lost any of their groove and skills writing interesting music beyond a simple "dub-genre" – One Way Ticket to Cubesville
"Wow!!! Gotta say been totally blown away by how good this…  They have their
own unique blend of Punk/ska/reggae and a couple of surprises for you this
time round.. When you listen to this you will understand how these guys are
top of the game for this type of music…
Anarcho Punk at its best, Crass are unfortunately no longer
around , Autonomads have picked up the torch!, support the future you
will not be dissapointed. I have seen these guys live many a time and they
deliver there too .There are quite a few bands on the scene at the moment
More towards the commercial end who say the right things and make the right
noises who i feel are not genuine or doing it for the right reasons.The
Autonomads however are genuine and passionate about what they do 100%
The best Anarcho punk offering I have heard for many a year. Ive been looking
for a bad point or area for improvement ha ha ,but I really cant find any so I
give this Album 10/10 – Punx UK